Traveler
The unique draftshield on the Traveler™ is what sets this portable balance apart. The weigh-thru design protects the load cell from disruption from the elements to ensure weighing accuracy. The unique draftshield is also designed to allow multiple units to be stacked conveniently on top of each other.
Applications
Weighing
Display
Liquid crystal display (LCD)
Operation
AC Adapter (Included) or 4 AA Batteries (Not included)
Communication
RS232 or USB with integrated cable (accessories sold separately)
Construction
ABS housing, stainless steel pan, integral weigh below hook and shipping lock, security bracket, manual lock switch
Design Features
User selectable communication and printing settings, auto shut off, mechanical and software overload/underload protection
The weigh-thru draftshield ensures accurate results by protecting the balance in unstable environments and the center piece can also be converted into a weigh boat.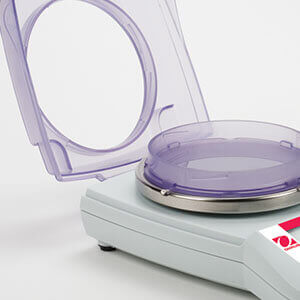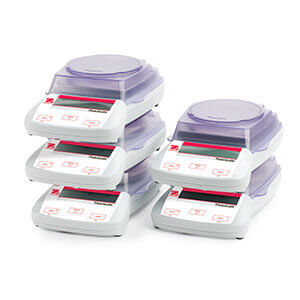 The balances can be neatly stacked and locked in to place on top of each other, providing a simple way to safely store the balances.
A high-quality load cell powers Traveler to produce accurate and reliable weighing results in a small, convenient portable balance.