Defender® 5000 Stainless Steel
OVERVIEW
The OHAUS Defender 5000 Series is a feature-rich line of bench scales that are ideal for production, packaging and general commercial and industrial weighing and various washdown applications. With its rugged stainless steel construction, comprehensive yet intuitive software and multiple connectivity options, the Defender 5000 can meet the needs of standard industrial applications.
Applications
Weighing, Parts Counting, Percent Weighing, Checkweighing, Dynamic/Animal Weighing, Display Hold
Display
Backlit liquid crystal display (LCD), 3 color checkweighing LEDs
Operation
Power cord (included) or rechargeable battery (accessory sold separately)
Communication
Easy access communication port including RS232 (included) and 2nd RS232 or RS422/RS485 (accessories sold separately). GLP/GMP data output with real-time clock.
Construction
IP66 indicator with hinged front cover, IP67 stainless steel load cell, column, and mounting bracket, 304 grade stainless steel form-and-weld frame
Design Features
User-configurable resolution up to 15,000d/3,000e, 150% overload capacity protection, OIML Approved, NTEP Certified and Measurement Canada Approved
Defender 5000 features software for parts counting, dynamic weighing, percent weighing, checkweighing, display hold for large containers and can meet traceability requirements.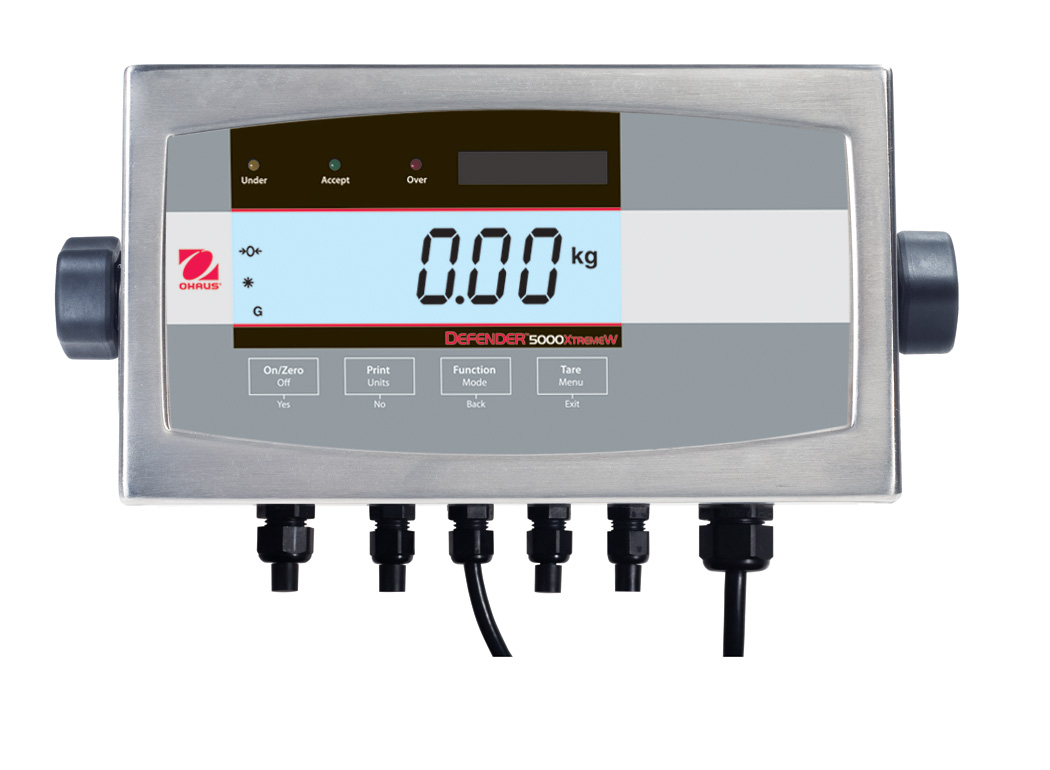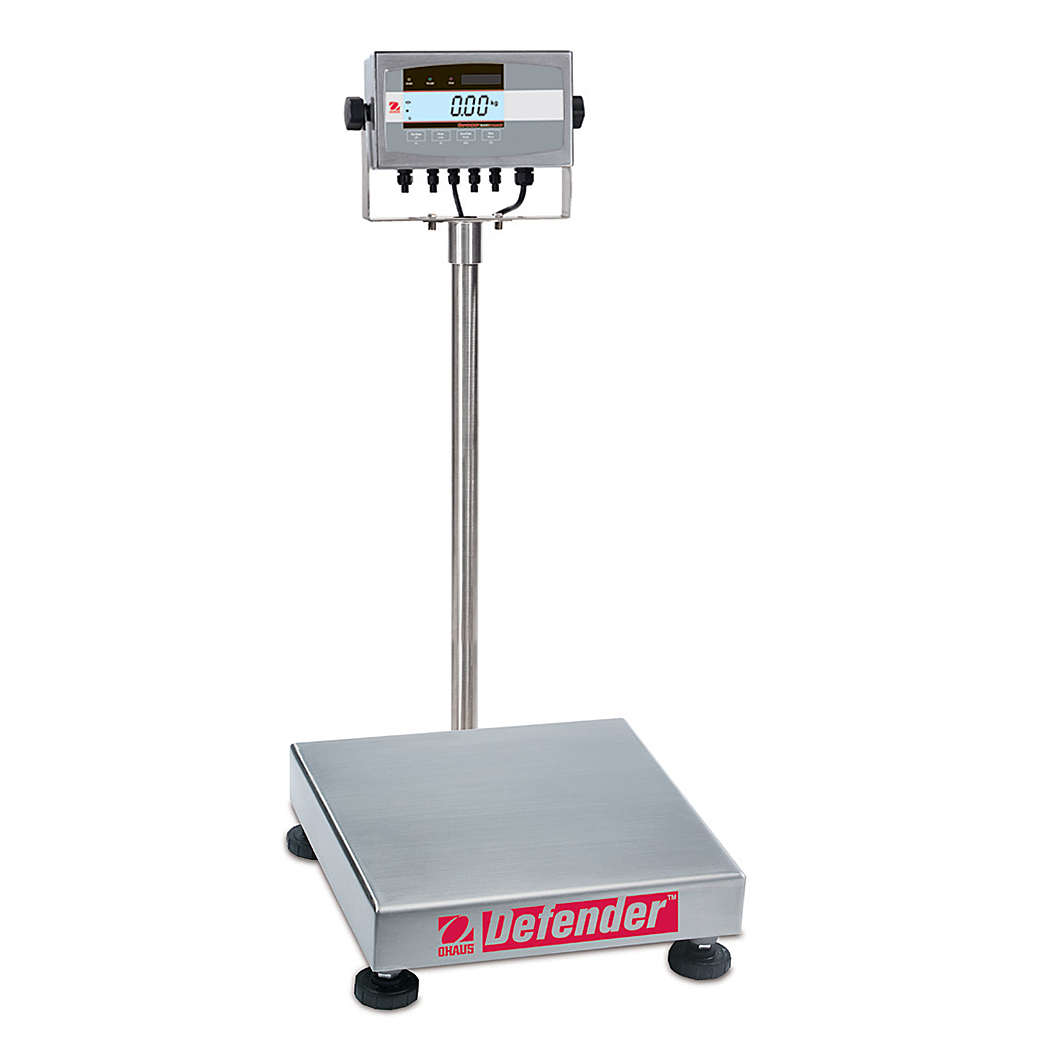 Multiple connectivity capabilities include built-in RS232 bi-directional interface and external input as well as optional RS422/485, second RS232 and AC or DC relay.






The durable Defender 5000 has a stainless steel platform, form-and-weld frame, IP67 load cell, column and indicator bracket, as well as an indicator that is also 4X/IP66 rated.